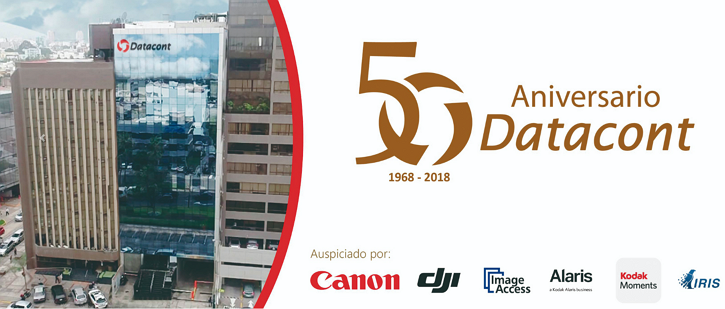 Image Access' distributor in Peru, Datacont S.A.C.  celebrates its 50th Anniversary on Friday, June 8, 2018 in Lima, Peru. This event will have the participation of the directors, managers and executives of the organization, as well as the presence of Datacont's main customers, media representatives and business partners.
Image Access Regional Director, Manuel Paradis noted that "Leadership, Commitment and Perseverance are key elements to achieve success, they are part of the mission / corporate vision of Datacont and they are practiced continuously. Datacont has been keen to respond opportunely and effectively to the constant challenges that globalization and the local market demand".
Image Access recognizes this effort, and we want to CONGRATULATE Datacont on their success and look forward to continuing our partnership for many years to come!