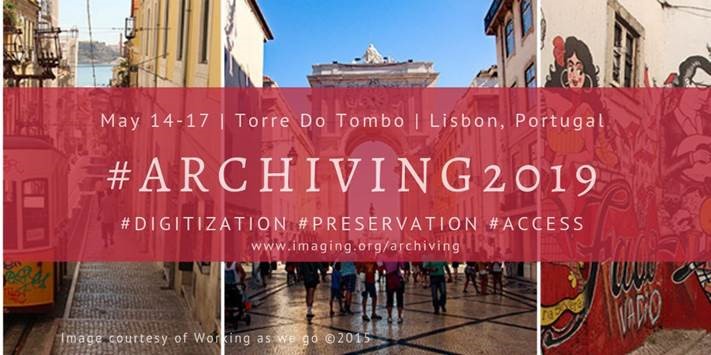 Image Access Partner SPIGRAPH Portugal participated the ARCHIVING 2019 Conference in Lisbon from May 14 to May 17.
During three days, SPIGRAPH was exhibiting the Bookeye 4 V3 planetary scanner in action and was introducing their entire portfolio to the conference attendees.
The Archiving 2019 Conference is organized from the Society for Imaging Science and Technology. The Society for Imaging Science and Technology is a professional international organization dedicated to keeping members and others apprised of the latest scientific and technological developments in the field of imaging through conferences, educational programs, publications, and its website.
Image Access Partner Jorge Carvalho from SPIGRAPH (second from left) with his customers