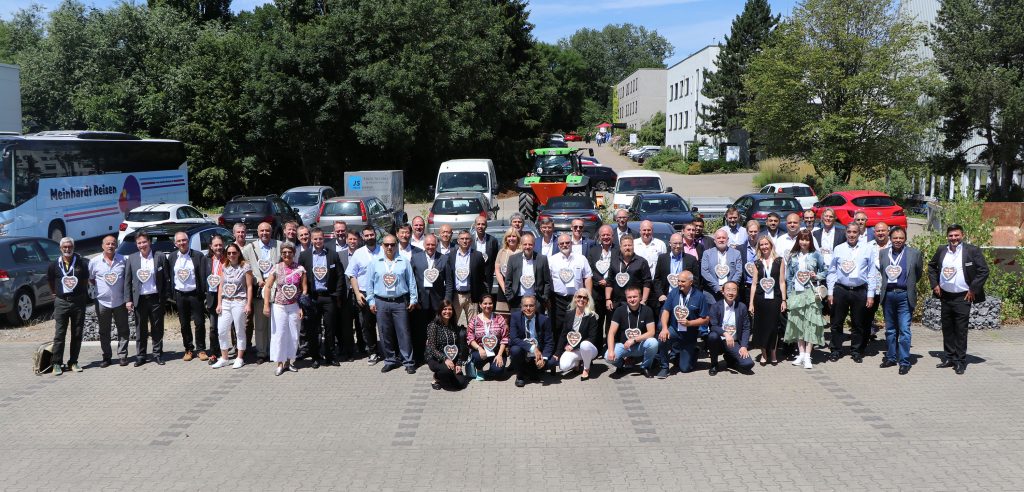 On July 3-5, 2019 Image Access hosted its fifth International Partner Conference in Wuppertal, Germany. With over 60 sales partners from all over the world in attendance, the three days were filled with discussion and information about the WideTEK and Bookeye product lines, strategies and directions of the company Image Access and their scanner families as well as interesting and innovative solutions and projects from our partners in many diverse markets and locations.
The Image Access Distributor and Special Awards are an extremely important part of the International Partner Conference. With these awards, Image Access recognizes the top sellers from across the globe as well as special awards for projects and partners, often from smaller countries where top sales statistics are more of a challenge.
The awards were beautifully engraved by laser…

… and each winner also received a gold bar!
The 2019 award winners were:
Distributor Awards 2019
Special Awards 2019
Top Seller – 1st Place
Beijing MIO Co., Ltd.
Special WideTEK Project
FlowTEC Co., Ltd.
Top Seller – 2nd Place
ELAR Corp.
Best New Partner
DIGIS spol. s.r.o
Top Seller – 3rd Place
IQTech
A special shout out to all of our partners!
Thank you for your business!
Top Seller #1 – Beijing MIO Co. Ltd

Top Seller #2 – ELAR Corp.

Top Seller #3 – IQTech

Special WideTEK Project – FlowTEC Co LTD

Best New Partner – DIGIS spol.s.r.o.

Thanks to all of our partners for another successful year!
Day 1 – Welcome to the Conference!
The photo galleries in this post show only a sampling of the hundreds of photos taken over the three days. We apologize if anyone's picture didn't make it into this article.
Day 2 – The Conference continues…
Day 2 included a number of interesting solutions presented to the group by our partners as well as a competitive analysis in both the Bookeye and WideTEK product families. Following the presentations, each participating partner was presented with a certificate acknowledging their attendance at the conference.
Day 2 – The Factory Tour
During a guided company tour, participants got to know Image Access from "inside", with an exclusive view of our production facility and quality assurance measures, as well as first impressions of ongoing product developments. Our guests enjoyed a light lunch in the factory followed by an ice cream at the ice cream truck on the parking lot, particularly popular on this bright, sunny day!
A relaxed entertainment program in the evenings and on the last day ensured ample opportunity for personal exchange of experience in an informal atmosphere.