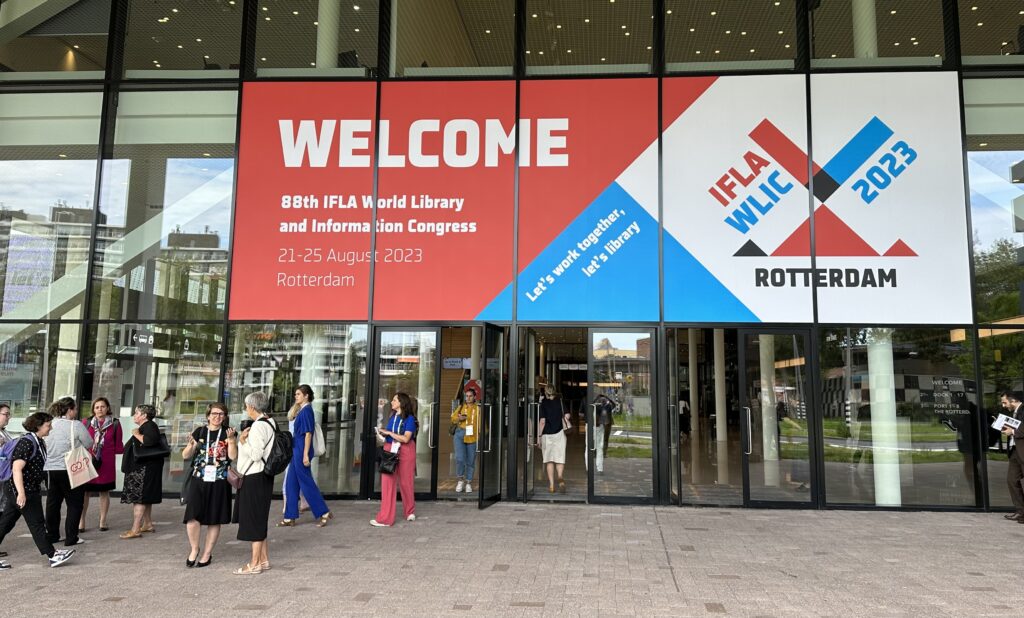 The 2023 IFLA conference and exhibition, a major event always on the Image Access calendar, was held in the Rotterdam Ahoy Convention Centre in The Netherlands from Monday, August 21 through Thursday, August 24th. IFLA, the International Federation of Library Associations and Institutions, is the largest international library organization in the world, with a member base from around 150 countries in all regions, and this year, over 3000 participants attended.
Image Access, developer and manufacturer of the worldwide renowned Bookeye® Book Scanner family, showcased several of the overhead book scanners including the Bookeye® 5 V3 Kiosk – a full-featured, production book scanner at an entry-level price, Bookeye 5 V2 Archive – versatile 600 dpi archive scanner with self-adjusting book cradle and flat glass plate, Bookeye 5 V2 Semiautomatic – a high level 600 dpi production system, and the Bookeye 5 V1A – the industry's fastest A1+ overhead book scanner.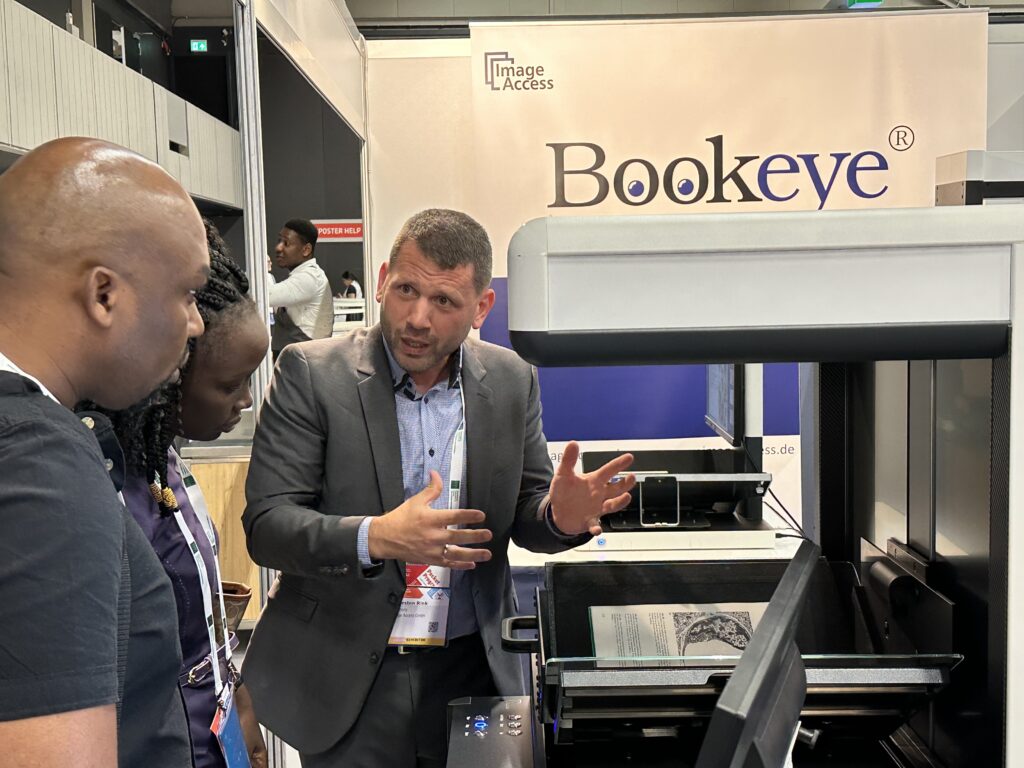 Image Access International Sales Director Achim Pfriender noted "This year, for the first time since the Covid pandemic, we were able to welcome numerous visitors from Asia. For many, it was the first opportunity to experience the Bookeye 5 generation."
If you have questions or are interested in any of the Image Access scanners and digitization products, please drop us an email at sales@imageaccess.de and we will get in touch with you to find the products and services best suited to your needs.