Image Access was pleased to exhibit at Printing United 2023 from October 18 to 20, 2023 in Atlanta, Georgia. With our largest booth to date, we were visited by customers, resellers, old friends, and new friends from across the globe.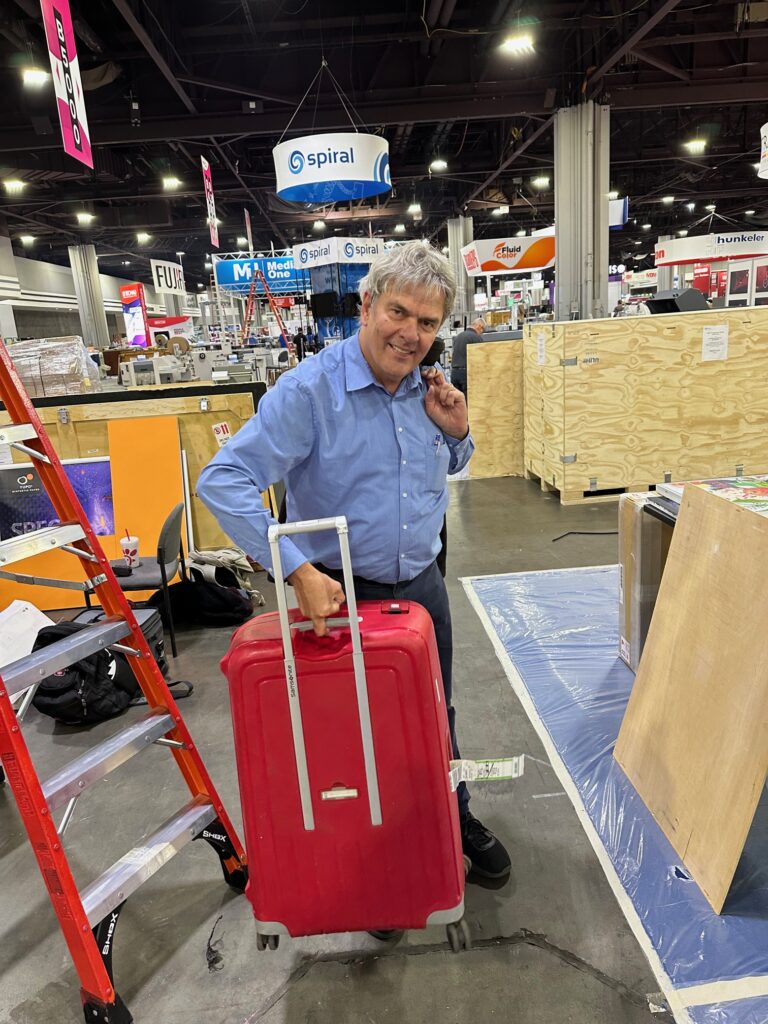 The Image Access booth was 400 square feet and showcased the entire Image Access product line. While the Bookeye® 5 lineup was very popular and intriguing to onlookers, it was the WideTEK® 36ART that stole the show. There were many different industries from Graphics, Textile manufacturers, and reproduction companies that observed a great benefit in the WideTEK 36ART. The Image Access team welcomed visitors from Latin America, Canada, and even Europe. The three-day event hosted over 12,000 attendees of which over 1,500 people came to visit the Image Access booth.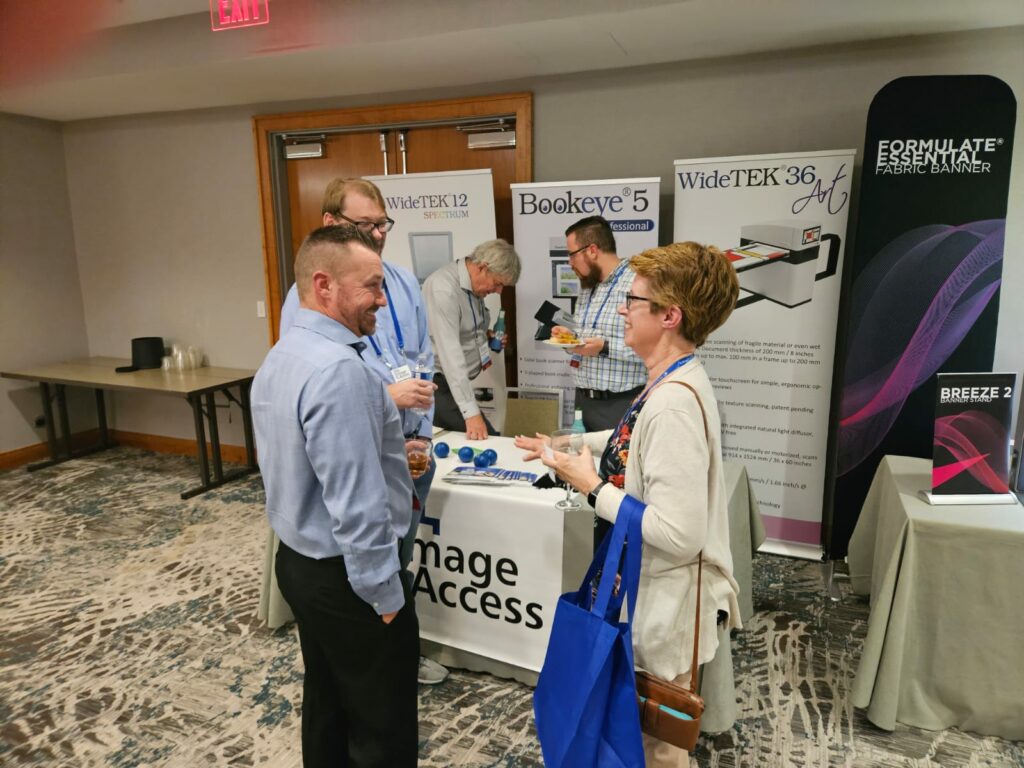 Also during the Printing United Expo, the Reprographic Services Association (RSA) held its fall meeting and the enjoyable RSA Welcome Reception on Thursday evening. Image Access was there as a vendor exhibitor and had the chance to talk to RSA members about the Bookeye and WideTEK products in a relaxed atmosphere.
We look forward to working with all our friends and customers that we met at Printing United 2023.