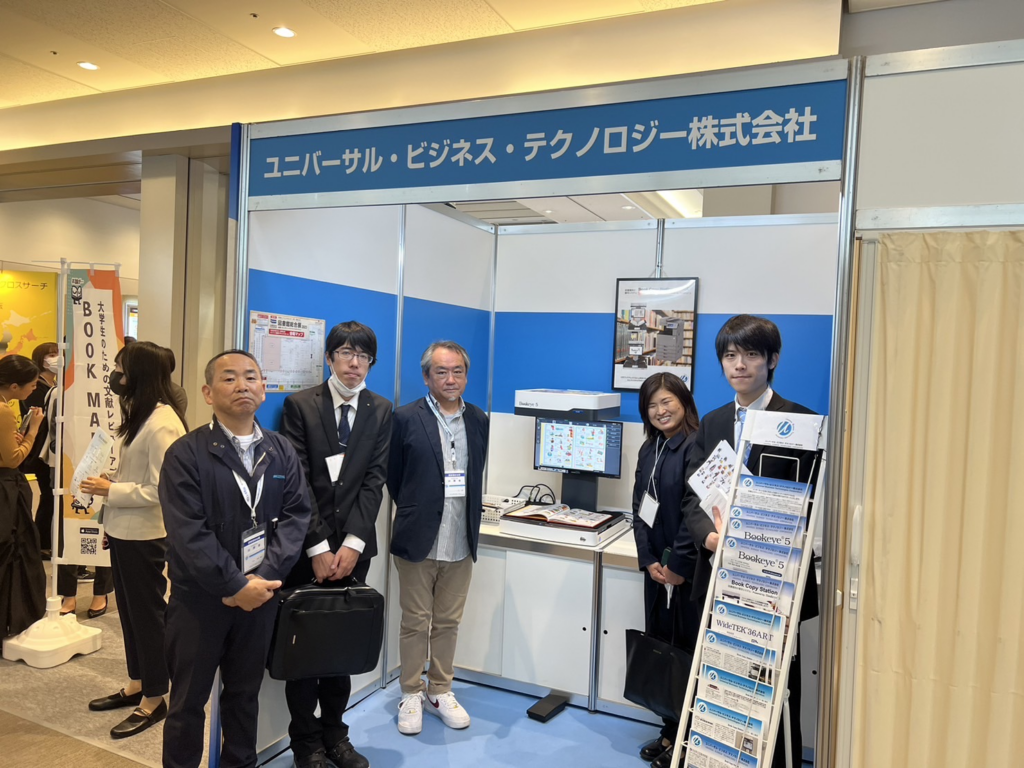 The 25th Library Fair and Forum 2023 was held on October 24th and 25th, 2023 at Pacifico Yokohama in Japan.
Due to the effects of the pandemic in the past few years, the event had been held only online, and there were no actual on-site meetings and product exhibitions.
This year, the event is back to the previous style of seminars and exhibitions on-site, and there were numerous attendees from libraries, museums, and universities.
Putting a focus on self-service, Image Access' partner in Japan – Universal Business Technologies Corp. exhibited the Bookeye® 5 V3 Kiosk at their booth and their Book Copy Station 2.0, powered by Bookeye 5, both of which attracted the attention of many visitors.